Posted on Apr 16 at 12:26 PM. Last edited on Apr 30 at 21:26 PM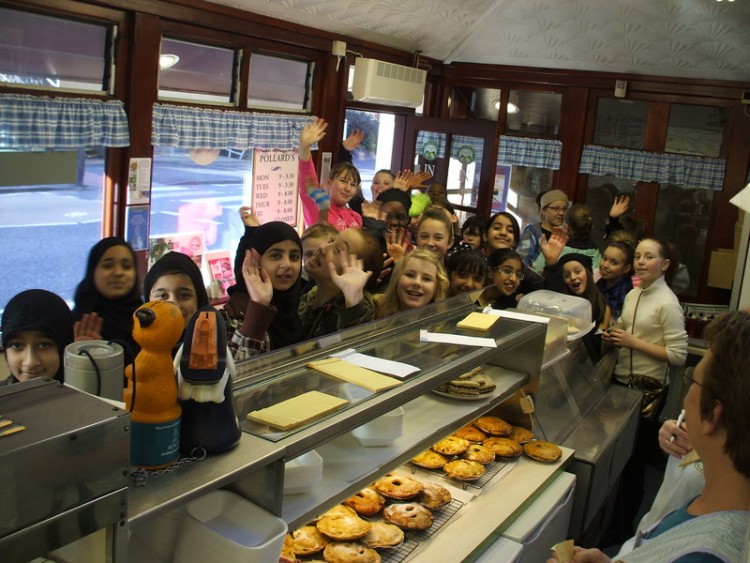 Grandma Pollard started her baking career at the age of sixteen in Todmorden Centre working for two sisters in a small retail bakery and cafeteria called Shaw House on Halifax Road. The two sisters were quite fond of Grandma pollard and she was extremely lucky that they were kind enough to pass on their baking skills to her.Grandma Pollard and her husband Cyril had 4 children, Roy the eldest, Barbarathe only daughter, Geoffrey and of course TONY the fish fryer today.
Grandma Pollard and her family started in the premises known today as Grandma Pollards Chippy on the 3rd of August 1957, over 50 years ago, when her family were then introduced to to the world of fish and chips and she added her expertise, i.e. home made pies and famous vanilla slices to the existing business of fish and chips.
Her young family showed great interest in this business, and she therefore passed her knowledge onto all of them, and to this day her youngest son TONY is still at home on the range frying his fresh HADDOCK & CHIPS with a tasty dab.
Opening Times:
Mon & Tues
till 3.30pm
Wed, Thurs & Fri
ALL DAY
till 8pm
---
Contact
Grandma Pollards
2 Quebec Street
Todmorden
West Yorkshire
OL14 6SD
---
Map