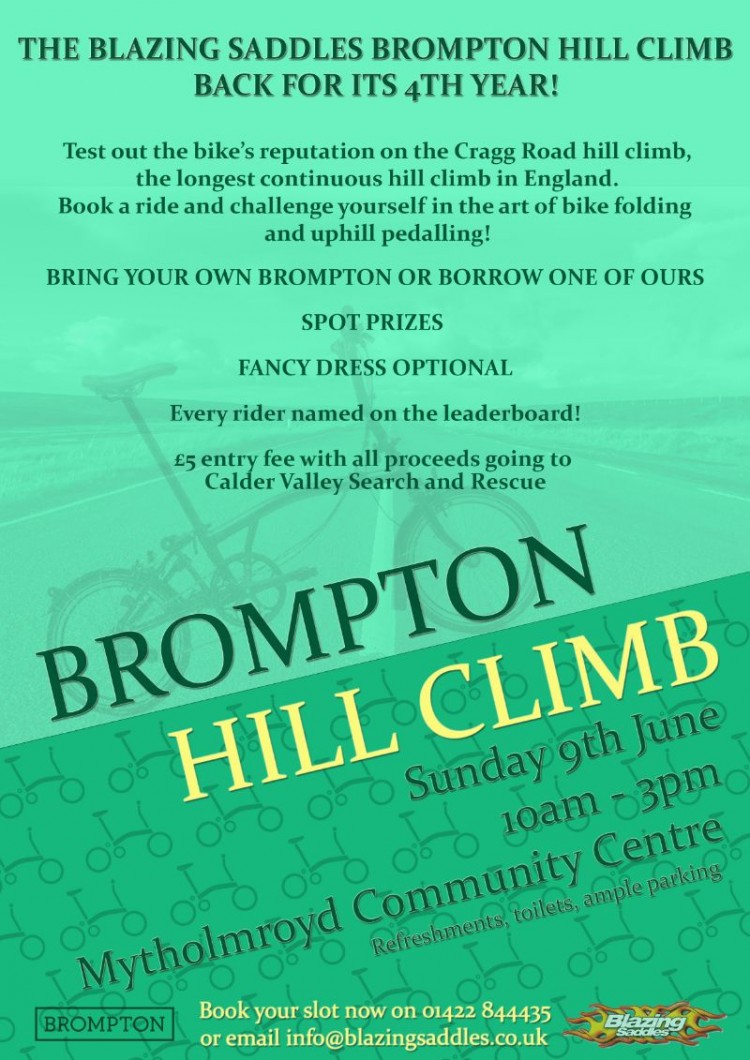 Posted on May 13, 2019 at 10:23 AM by carl.fisher@calderdale.gov.uk
The Blazing Saddles Brompton Hill Climb is back for its 4th year!
You don't need to own a Brompton - just a sense of humour and a love for a bit of a fun challenge!
Slots available throughout the day - ring or email to book yours.
Test out the bike's reputation on the Cragg Road Hill Climb, the longest continuous hill climb in England.
Book a ride and challenge yourself in the art of bike folding and uphill pedalling!
BRING YOUR OWN BROMPTON OR BORROW ONE OF OURS!
SPOT PRIZES
FANCY DRESS OPTIONAL
Every rider gets their name on the leaderboard
£5 per entry which includes bike hire of a Brompton if needed. All monies go jointly to Calder Valley Search and Rescue, (and let's hope no-one needs them on the day…) and to the Chevin Socialites - towards keeping the kettle boiling for a charity which provides free tea and coffee for blood cancer patients at St James' hospital in Leeds.
If you've taken part before this is your chance to beat your time, or just bully some other people to have a go - it's in a very good cause!
RING 01422844435 to book your place or email us at info@blazingsaddles.co.uk
Read More
---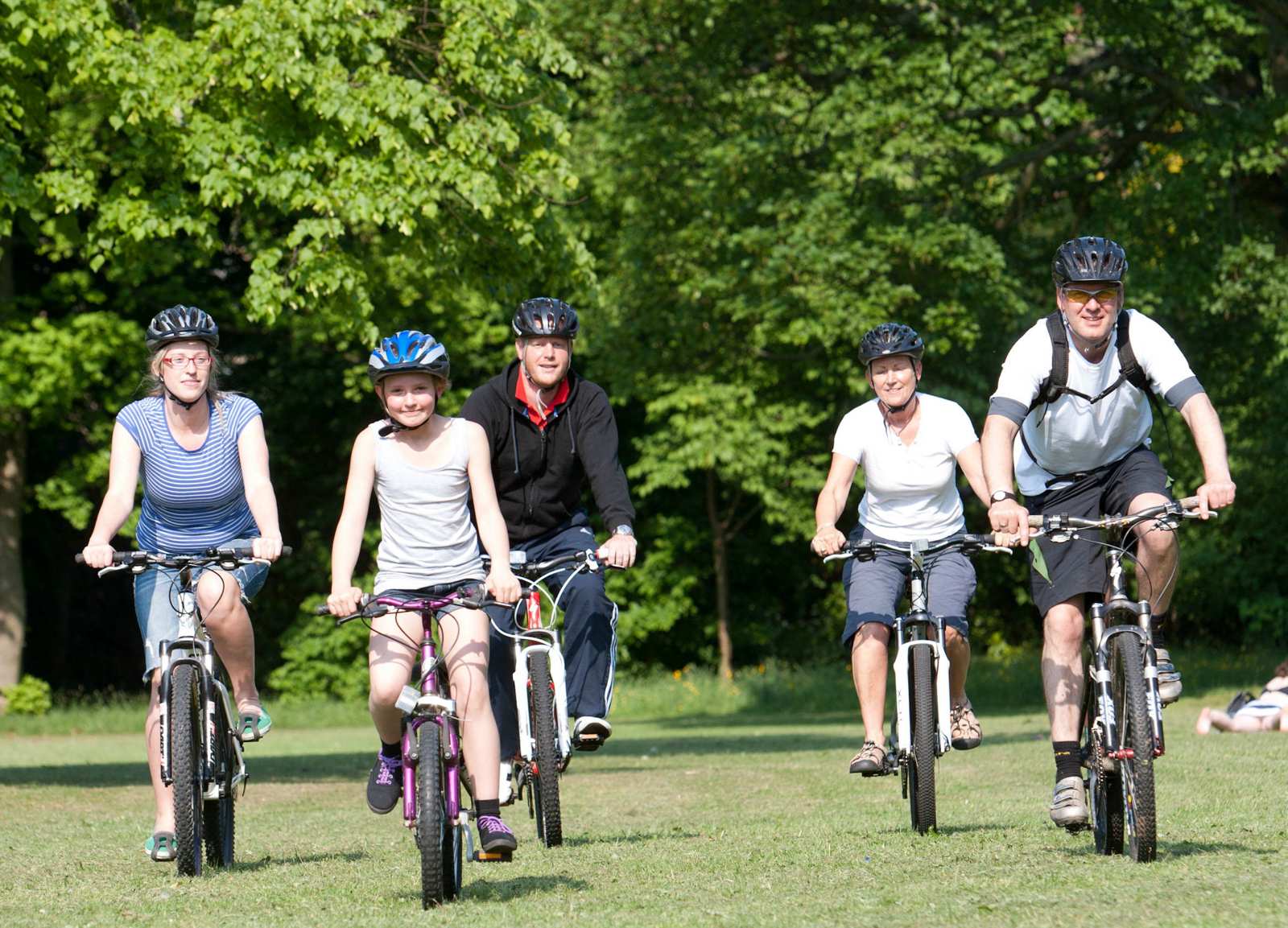 Posted on May 03, 2019 at 10:04 AM by carl.fisher@calderdale.gov.uk
The annual Calderdale festival of walking,horse riding & cycling events, including the epic cobbled buttress time trial.
The South Pennines is a perfect setting for outdoor leisure and recreation activities with accessible ridges, dramatic steepvalley sides, canals and waterways, distant views but more than its fair share of the weather.
We want to encourage people to connect and get out and about in our distinctive landscape – there will be something for everyone in this year's EXPLORE! - The South Pennines Walk and Ride Festival programme of events.
Pocket guide of events will be available mid-July from many outlets across the South Pennines including TICs, libraries, community hubs, doctors' surgeries, places of work etc.
Read More
---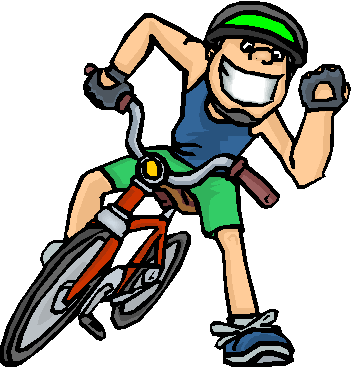 Posted on May 03, 2019 at 10:38 AM by carl.fisher@calderdale.gov.uk
An annual mountain biking event, now in its 20th year, over a 26 mile way-marked course with 4000 feet of ascent, half off road and half on country roads.
Set in the beautiful Calder valley, the route runs over tracks across the surrounding moors with stunning views of the area. There are, however, some steep ascents and descents as the route takes you from moor top to moor top in these high Pennine valleys.
Read More
---