by andy.geall79
Posted on Feb 16, 2016 at 15:12 PM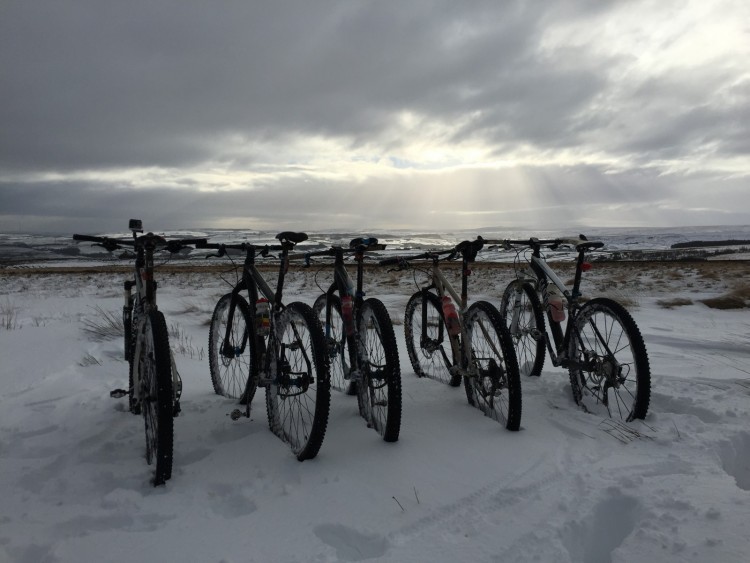 ​Land Of Two Counties
This ride starts in the Upper Calder Valley town of Todmorden and dips two wheels firmly in the counties of Yorkshire & Lancashire. Featuring 5 challenging climbs of mixed terrain and variety of natural trails this mid distance mountain bike route is superb.
The best time of year to
ride this route is in spring or summer or when there's a ground frost.The majority of the terrain up to Warland Reservoir is hard packed and traction is good. However from Warland Reservoir to White Holme Reservoir the permissive path is made up of natural peat. This section when firm under the knobbly tyres offers some of the best natural and flat single track in the area, covering over 5km the narrow path will keep you guessing.
Prior to the section above the route features a healthy slice of the Mary Towneley Loop a circular route that makes up part of the Pennine Bridleway National Trail. The Calderdale sections of the MTL follow the cobbled sets of the old packhorse routes and the Lancashire sections offer a challenge of moorland and rocky terrain.
Fast forward downhill on the road descent to Cragg Vale village and the gateway to Withens Clough. The route climbs steadily compared to some of the ascents in Calderdale and on a clear day the views at the top are excellent with Stoodley Pike in the back drop. The route ends with some fun
descents down the super steep cobbled sets to Mankinholes and then again through the woodland of Height Wood. Just before the river crossing into Height Wood there is a technical rocky section that seems to change as the loose rocks move around on the trail floor, aim to get to the gate without 'dapping'.
Relax on the towpath back to Todmorden and sample what the town has to offer. You may want to take a short detour at the end of the ride to check out the Cycle Factory Bike Shop.
Route Status: Hard Red