by andy.geall79
Posted on Feb 19, 2016 at 09:36 AM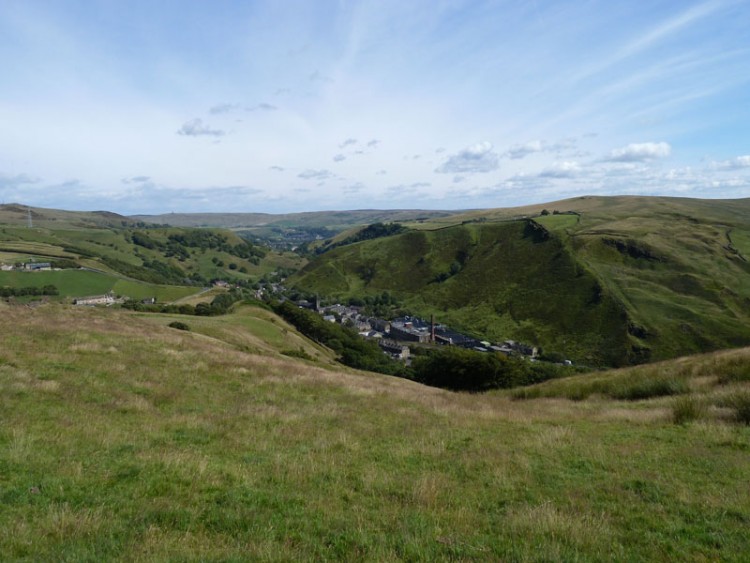 ​The Todmorden Packhorse
The Todmorden Packhorse mountain bike ride only ventures 11km away from the town centre at its furthest point, but covers over 25km of terrain packing a punch and stamping its authority as a quality natural route.
The route begins in the town centre of Todmorden which boasts the steepest hills of all the Calderdale towns in our opinion and proves its worth from the off taking on 'Pexwood Packhorse' Calderdale off Road Climb 21. The climb is super steep and technical with the elevation gain surprising as you look down into the valley floor and admire the historic railway and canal architecture.
After the first big climb of the day the route picks up quiet country lanes and bridleways before linking into the restoration project of Flower Scar Road. This road hugs the skyline and offers some epic views on a good day down the Calder Valley. Riding through this section of the route is fast rolling and this continues as you descend to the little village of Portsmouth. The final part of the descent will put a smile on the face of those who like it steep with technical features.
The road breaks away from the trail briefly and follows the A646 west before heading off road up a mix of bridleway and track to the huge windmills at the wind farm situated off The Long Causeway. This is one of the areas high points and the views on a clear day can be spectacular from dawn to dusk as the light impacts the land.
The true packhorse adventure begins at this point as the route descends on a short road section before linking into 4.5km of flowing packhorse trail. This part of the route hugs the side of the valley and gradually descends overall although there are a few points where the route kicks up. Depending on the time of year and recent rainfall this part of the route can be fast and flowing or a technical hack, both of which rides extremely well all year round.
The final descent on this ride is one of our personal favourites here at Cycle Calderdale and begins shortly after you leave the golf club and head up the tarmac. The first part features a fast farm track style bridleway to the rural road network, before taking a hard left along some woodland single track to a hidden hamlet. From this point you pick your way through the old stone buildings and descend a technical bridleway that traverses till you reach the car park at the bottom.
Head back to Todmorden on the main road and sample what the town has to offer.