by andy.geall79
Posted on Mar 11, 2015 at 12:05 PM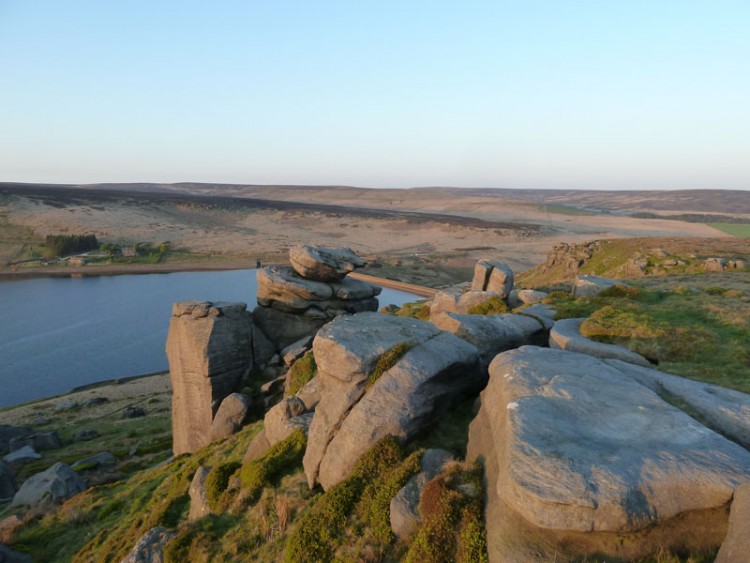 ​Tour of the Borders
Starting a Mays Farm Shop above Colden take the opportunity to stock up on supplies for your ride or enjoy a coffee before you start the pedals turning. This route covering 36.6km of rural terrain is ideal for the hardened roadie on a training loop or for those who like a challenge at a leisurely pace. The route isn't flat but at the same time you wouldn't describe the climbs as massive. As the route leaves Colden you are instantly rewarded with a descent before taking the country road to Widdop with plenty to see along the way including Blake Dean and Widdop Reservoir, ideal locations to stop and enjoy the scenery. The route continues to Ridehalgh Lane where the road is best described as impressive as it cuts through the hillside on the descent to Thursden. The route then picks up the old Halifax Road before you make your way to the Lancashire village of Worthorne an ideal place to stop and enjoy the atmosphere. Leaving Worsthorne you head south before linking back to Long Causeway and the stretch back to the start. The weather on this section especially the wind can play a huge part to how quickly you progress, on a good day with little wind the Long Causeway can be open to the elements. As you descend down the hill into Blackshaw Head follow the road to a well deserved drink at the New Delight Inn before heading back to the start.
The anti-clockwise nature of this ride means you can keep cycling as there are very few right turns.
Route Status
Red Hard, featuring some climbs with a 10% gradient and descents featuring technical difficulty.