by andy.geall79
Posted on Feb 24, 2016 at 14:24 PM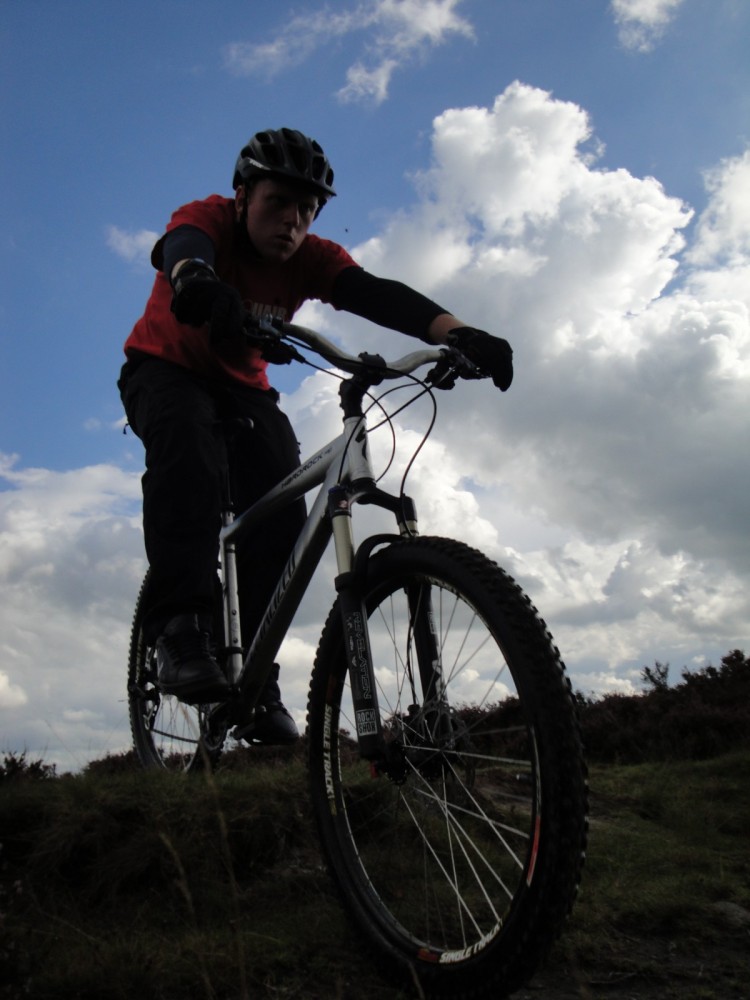 This route starts in the emerging cycling town of Sowerby Bridge, more businesses in the area have recently become cycle friendly and the opening of Happy Days Cycle Café and Bike Shop will give the town a cycling boost.
Sowerby Bridge isn't commonly known for off road trails in Calderdale but there are plenty of hidden gems above the town to explore. The route begins with a steady spin along the valley floor to warm the legs up before the first climb of the day Calderdale off Road Climb 40, 'Hollas Bridge to Norland Town. To be completely honest this is one tough climb with ever changing features. The bottom section of the climb can often have a stream flowing and beyond that a mix of rock sizes can hinder your progress. To top things off this climb is narrow and brutally steep until you reach the cobbled sets to the quiet country road.
As you continue to climb on the country roads the route reaches the flat lands surrounding Norland Moor. The moor itself popular with mountain bikers has recently been under the spotlight regarding its use and because there is no definitive cycling over the moor our route will be bypassing this unique landscape.
From Norland Moor the route plunges downhill linking back into the bridleway network and the old track bed of Sowerby Bridge to Ripponden Train Line (1878 to 1958). Rumour has it that it was the most expensive railway ever built in the country at the time, today it is popular with mountain bikers and walkers as it cuts through the landscape. The track bed depending on the time of year can be a real muddy hack or fast flowing in sections in the dryer months.
At Kebroyd the route climbs up out the valley to the quiet area of Soyland and beyond. From this point this entire hillside is littered with bridleways and our route picks its path over a multitude of terrain with surrounding views.
At around 20km you hit the descent of Stake Lane (Calderdale off Road Climb 9) in reverse. We think this is one of the best short descents in the area, steep, technical and challenging. This descent takes you into the small village of Mytholmroyd which is a good place to refuel.
The final part of the route follows the valley floor as you simply spin through the flat land of Calderdale back to Sowerby Bridge.