by andy.geall79
Posted on Oct 31, 2017 at 16:22 PM
Feedback on the recent Cycling Strategy Launch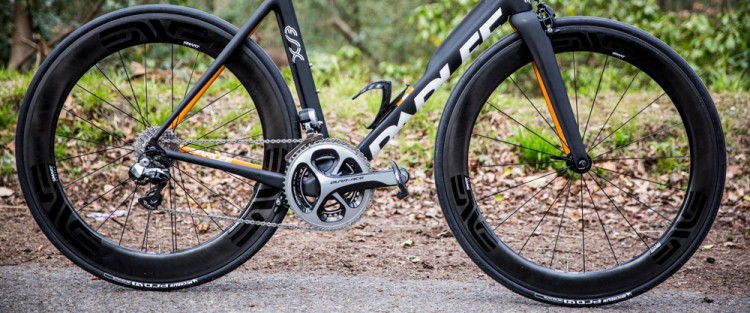 Calderdale Cycling Strategy News Edition 01
From the launch of the Calderdale Cycling Strategy we received nearly 70 comments, questions and various forms of feedback. This post has been created to identify the answers to some of the more simple inquiries made. Questions of a more complex nature will be answered at a later date or through relevant programmes where necessary. Further Cycling News editions will feature on Cycle Calderdale in response to the 70 inquiries.
Comments, Questions and Feedback
Tube Map
The strategy promotes a ''london tube type map' of Calderdale- but do the routes avoid pollution hotspots rather than go from A to B? Links needed to air quality.
The tube style map offers a detailed structure of the Calderdale Cycle Network in a basic form identifying way marked routes, road of all types and a basic layer of the off road network.

In relation to pollution hotspots the tube map identifies route through pollution hotspots generally on main arterial routes, but at the same time clearly shows a mass of clean air options. As part of the strategy we would be happy to show pollution hotspots on a version of the online tube map. Ultimately if we can encourage more walking and cycling less people will be driving and therefore reducing congestion and improving air quality.
Inclusive Cycling
How is the strategy encouraging non users become users? Eg promoting 'cycling without age' Info required regarding grants/funding. Concerns raised that greenways are not wide enough for specialist cycles. (unable to find info on the internet to show you but in essence this lady is looking at setting up a company to provide specialist trike where older people can sit on/in the bike whilst another person rides
it.) This has been discussed with Calderdale Councillors and Council Officers.
The cycling non user is potentially the biggest target audience to develop and also the most difficult to reach. Non users can come from a variety of groups including walkers, drivers and public transport users including the young, elderly, infirm and disabled.
There are many aspects to developing the non user into cycling from day to day use to specific projects. Specific projects like 'Cycling without Age' need to be considered and barriers need to be replaced with solutions where appropriate. We fully appreciate that some of the greenways in Calderdale are not wider enough for specific cycles and in reality this is often a heritage barrier with alterations to listed structures not possible.
We do however have an extensive knowledge of Calderdale when it comes to cycling and route planning. Bespoke routes for all types of cyclists can easily be created from non users to competitive cyclists and everyone in-between. Further research is needed on the non user group and the opportunities and potential projects within this area.
Inclusive Cycling & Women's Cycling
How are women and people with disabilities being encouraged to cycle as per the strategy and Active Calderdale? Concerns raised that
facilities such as Brooksbank cycle track is great provision but no sessions for people with disabilities are delivered (coaches available at Pedalsport cycling club and wanting to get involved but support needed). In addition- step through bikes need to be available for
groups such as women. There are also gaps in facilities for 'entry level' and below/grass roots/women/50+ years cycling.
This question identifies two specific development areas of cycling, women's cycling and inclusive cycling. Some areas of inclusive cycling have been commented on above but further steps need to be made. Women's cycling is a hot topic and there are a number of barriers we need to overcome to encourage women to cycle more often. This subject will be added as an agenda item to the first External Advisory Group Meeting 15th Jan 2018.
The Brookbank Cycle Circuit is underutilised and considering Calderdale Public Health made a significant £300k investment in the facility an extended programme of its use should be coordinated to cater for specific cycling groups.
Purchasing any specific bikes is always difficult without set funding or the bikes being including as part of a coaching programme or project. Ownership and maintenance needs to be carefully thought out before purchasing a fleet of bikes.
Mental Health
How are we encouraging people with mental health issues to cycle? From Dave at Happy days. Happy days is a charity- a good link if needed to any future Public Health work with people who are homeless.
Calderdale has very little experience of delivery cycling projects to people with mental health issues beyond children. For this to be affective an approach with cycling knowledge, Calderdale Public Health and organisations such as Happy Days and Andy's Man Club need to work together.
Lloyd's Bank
Discussion with interested commuter who works at Lloyds, very keen to promote cycling as facilities and bikes available (free!) but knowledge/confidence in cycling needed to increase usage amongst large local workforce. Whilst this mans work remit is not workplace
health- he will be able to find out the contact and is happy to do so.
Calderdale Council have made contact with Lloyds and this is a project we would like to progress, an active workforce is often a very productive workforce.