by andy.geall79
Posted on Oct 20, 2015 at 14:12 PM
Cycle Safety in the winter months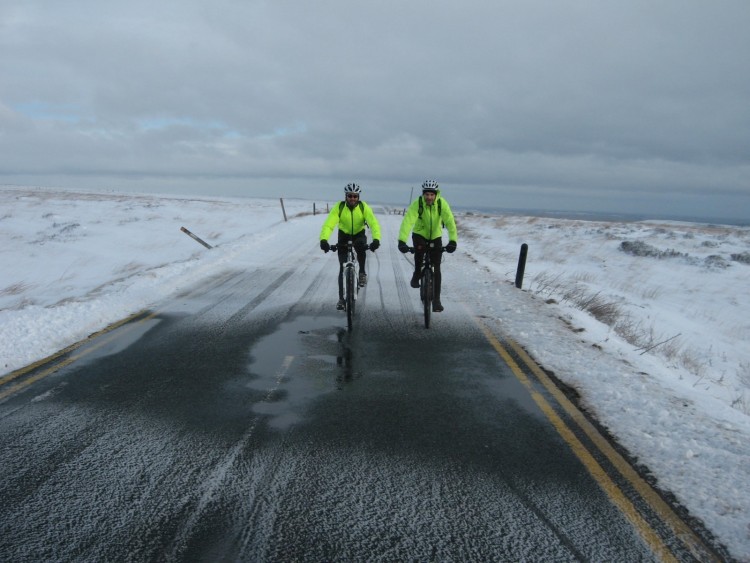 When cycling in the winter months it is important to stay safe, maintain your bike and keep warm.
Starting with safety you must be visible to other road users, wearing bright and reflective clothing makes you visible. Fitting lights appropriate to the road conditions is essential, you can legally fit a flashing red rear light and we would recommend a white front light that makes you visible to other road users. In poor light conditions as a cyclist you may require a light which displays a beam, think about the type of cycling you do and choose an appropriate light. We would recommend fitting two red rear lights and changing the batteries on a regular basis, many rear lights are affected by spray creating water damage which stops the light working.
Maintaining your bike for winter can be as simple as installing mudguards, fitting wider tires with more grip and checking the moving components of your bike on a regular basis. The moving components that include the gears, chain rings, chain and cassette can erode quickly from winter gritting and dirt from the road. Cleaning your bike often will prevent these components going rusty or seizing. Maintenance little and often is a lot cheaper than replacing parts through lack of maintenance. It is also advisable to carry basic tools, a pump, inner tubes and multi-tool will fix the majority of minor mechanicals at the road side.
Keeping warm is essential in the winter months, your hands and feet are likely to suffer from the cold first. Invest in some quality cycling gloves, overshoes or winter cycling shoes. These parts of the body operate the controls of your bike so keep them warm. As you cycle you may get to warm, so layer up before a ride, lots of thin layers will keep you warmer than one thicker jacket or cycling top. It is also important to keep the legs and knees in particular warm in winter conditions, full length bib shorts, leg or knee warmers will make cycling in these conditions more comfortable.
STAY SAFE – MAINTAIN YOUR BIKE – KEEP WARM
More information on Winter Wise