by andy.geall79
Posted on Jun 08, 2016 at 12:54 PM
Information on the We:Cycle e-bikes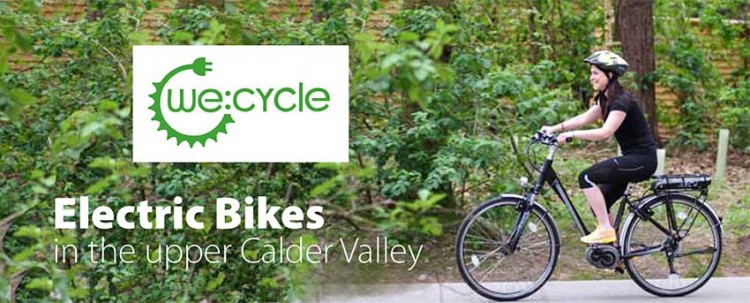 Want an Easier Ride? Go Electric.
Calderdale is home to some excellent road routes in the upper valley and the lower valley. The terrain resembles the Alps of Pyrenees but on a much smaller scale making it an ideal location for road cycling or mountain biking. Situated in the South Pennines, Calderdale has steep valleys, affording challenging climbs and descents. The hilly terrain is home to Cragg Vale; a famous climb out of Mytholmroyd on the B6138 has the longest steady incline of any road in England: 286m over five-and-a-half miles. In 2011 Cragg Vale was highlighted by Sir Chris Hoy as one of his 'top ten perfect hills' (he was on his way down not on his way up!)
However not everyone loves hills and our beautiful part of the Pennines can be a tough challenge for many. An 'e –bike' provides the perfect solution, making climbing the hills out of the valley for that breathtaking view surprisingly easy; with a realistic range of 30-35 miles you will be able to explore to your heart's content.
The We:cycle e-bikes are very affordable for hire and come with full instructions and equipment. They are available for local people living in our hilltop villages and visitors staying in hilltop accommodation.
For more information and to book your e-bike take a look