by Shaun
Posted on Dec 09, 2016 at 14:02 PM
Campaigners in the village of Queensbury between Bradford and Halifax are campaigning to have the "Queensbury Tunnel", a disused railway tunnel, opened as a cycleway.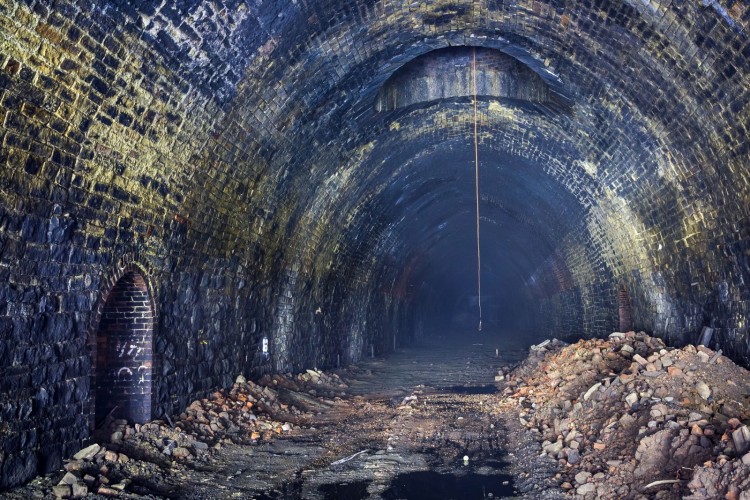 Queensbury Tunnel could help to establish an important link within the emerging network of shared paths across the region, allowing a route to be formed between the Aire and Calder valleys where paths are already under development, as well as a link into Bradford and Halifax. The existing Great Northern Railway Trail would form part of that route.
Built in the 1870s to take a railway from Halifax to Bradford and Keighley, this historic engineering work - almost 1½ miles long - has been redundant for the past 60 years, leaving parts of it in poor condition. But if repaired, the tunnel could play a central role in a future cycle path network - when finances allow - linking communities to the west of Bradford.
The Queensbury Tunnel Soceity say that without Ministerial intervention, it will have been put beyond use long before then as a result of abandonment plans being progressed by its custodian, Highways England's Historical Railways Estate (HRE). Estimates suggest the cost of that work will be about £3 million.
The Soceity proposes an alternative. Over the summer, a specialist engineering team developed a proposal which would see the tunnel proportionately repaired for £2.81 million. This would transform it from a liability into an asset, ensuring Queensbury Tunnel could repay that investment over time through social, environmental, health and economic benefits.
There is a wealth of information on the Soceity's website at http://www.queensburytunnel.org.uk and they are currently running a petition on change.org
About the Author

Shaun lives in Todmorden so he can just nip out the door on his mountain bike but rarely gets the chance as he's too busy messing about with computers. He's an admin here at CycleCALDERDALE.co.uk
http://aegisdesign.co.uk