by andy.geall79
Posted on Mar 02, 2016 at 14:15 PM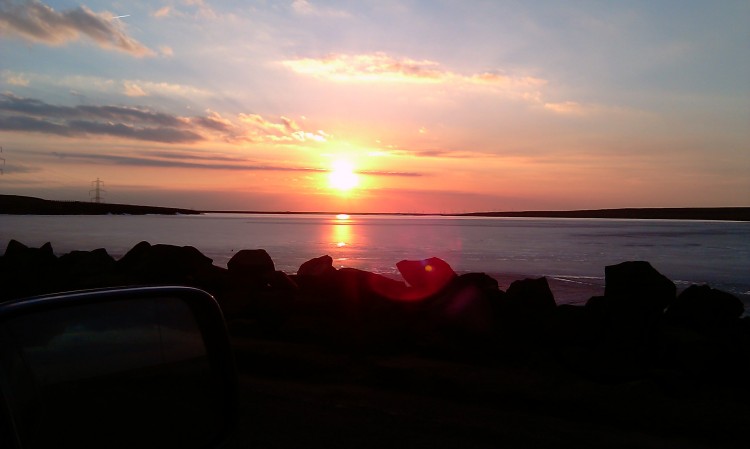 White & Red Rose Mini
The White & Red Roses Mini Road Ride brings you another offering of hilly cycling around the Upper Calder Valley town of Todmorden.
The route starts in the centre of the town and heads east towards Hebden Bridge, on the outskirts of the town you embark on the first climb of the route 'Calderdale Road Climb 40' Cross Stone Road. The climb breakdowns into 3 sections and begins with a super steep slope that twists up the hillside. This follows with a short rest period as the route hugs the hillside and the climb ends with another sharp shock up to the landmark of Great Rock.
From here the route continues to climb until you reach Long Causeway and one of the high points on this ride. On a clear day you can look behind and admire the views down the Calder Valley.
The next part of this ride is truly fantastic as long as the wind isn't in your face. From this point you gradually descend to Mereclough and the road kicks up on occasions but nothing challenging. On most days this entire section of road is fast rolling and enjoyable as a cyclist.
Look out for the sharp left turn onto 'Shoebox' it can be easily missed as you descend at speed. The route uses country lanes to link into the hamlet of Overtown before you descend further for a short pedal on the A646 Burnley Rd.
As you exit the Burnley Road the route follows a pleasant almost traffic free road through Buck Clough which is part of the National Cycle Network. This road is steep in parts but cuts off the corner and avoids using a busy road junction before connecting with the A671 Bacup Rd. The climb up to the summit is gradual and for an A road has relatively low levels of traffic.
With 21km in the bag you pass the shutdown Deerplay pub and descend to Bacup through the small village of Weir. The lower sections of this road have recently been resurfaced (Dec 2015) providing a super smooth descent to the Lancashire town.
From Bacup the route follows 'Calderdale Road Cycling Corridor 01' a popular route used by road cyclists to access Calderdale. The corridor covers 7.5km and this is the kind side to ride as the climb to the summit is much shorter and sheltered from the elements.
Once you reach the summit it's all downhill to Todmorden for some well-deserved refreshment, enjoy the descent to Shade as it twists and turns down the hillside, through woodland and into the small hamlet of Gauxholme, Todmorden town centre is a short pedal from this point.